B2 Balls & Body Trimmer
Proper below-the-belt trimming requires more TLC than trimming that burly beard of yours. From sensitive skin, awkward trimming angles and uneven surfaces your traditional beard trimmer cuts in all the wrong ways.

Two interchangeable heads

Safe-shave blades

Waterproof design

90 Minute Charge Time
Quick change, interchangeable heads allow for easily trimming all different areas of your body while minimizing the nicks other trimmers cause.

OUCHLESS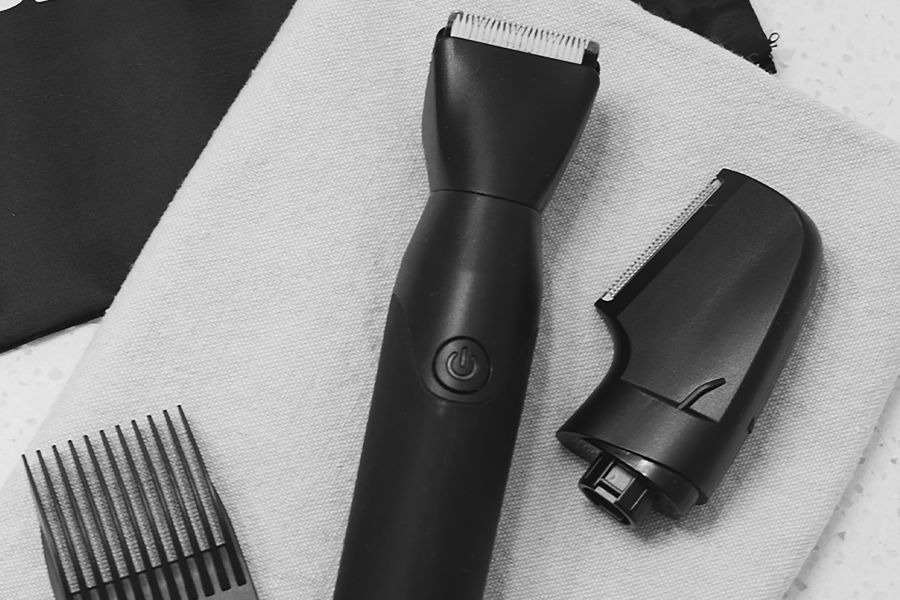 The B2 Body and Groin Trimmer comes with a 7000 RPM Electric Motor and cordless charging base; the buzzing in the bathroom is no longer a mystery.

CORDLESS CHARGING BASE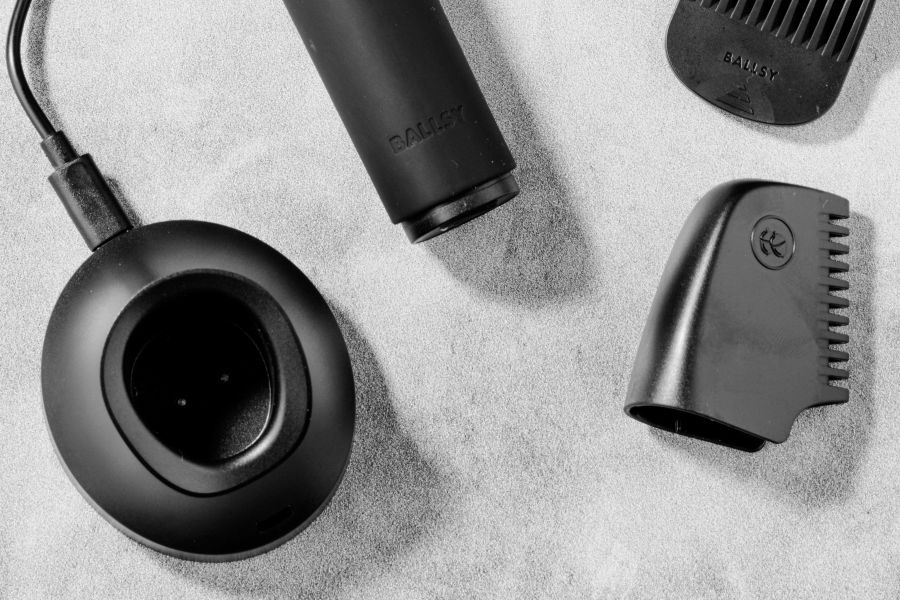 Go ahead, take it in the shower; our trimmer was made waterproof so you can use it conveniently dry or in the shower.

WATERPROOF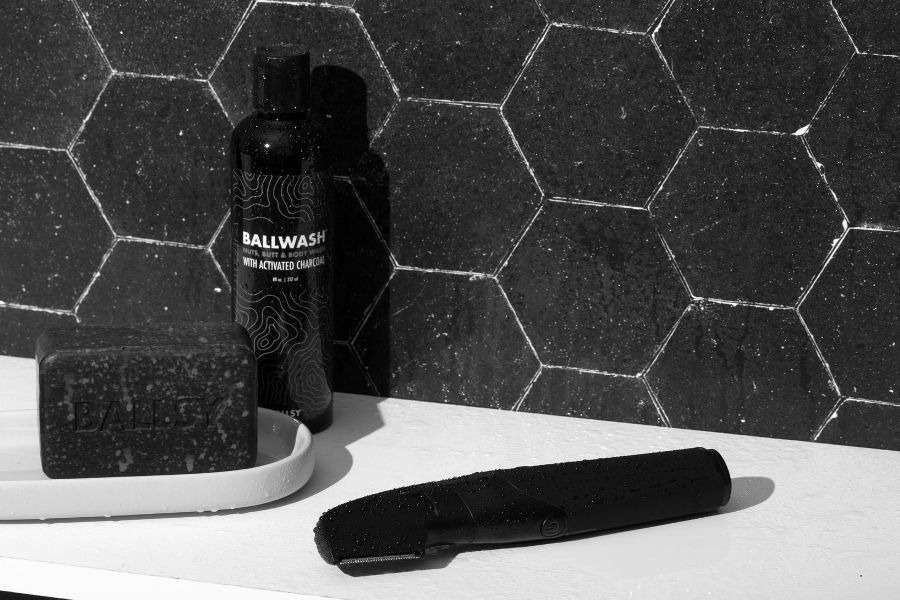 Sign up for the email list. never miss another deal.
that's ballsy.
What others are saying
GAME CHANGER
Unbelievably easy and comfortable. I mean I always trimmed or shaved before, and I've never had this level of comfort prior. Totally painless, and during a three week heatwave. Talk about new confidence, I've been telling every guy I know. Ballsy, hurry up and make more!
BETTER THAN MANSCAPED
Bought the ballsy and the Manscaped trimmers. I only use the Ballsy. Much smoother and doesn't pull hair like the one Manscaped did. Very happy with the purchase.
MY BF IS IN LOVE 😍
I got this as a last minute valentine's day gift for my boyfriend as something funny but also because he said he wanted a trimmer for down there. He laughed like I knew he would and used the products the next day. Everyday since he's been using them and thanking me for the purchase.
FABULOUS!
I bought the balls and body trimmer for my boyfriend and we love them! I have used it to shave his nether regions and used the guides to trim up the hair on his back which is something he never would have considered. He enjoyed the experience as much as I did. He was pleased that there were no nicks and the shave was closer than he could do himself.
WORKS GREAT
I was pleasantly surprised with the trimmer. I had bought one from another company that claims to do the same things but this is far superior to that man something company. This stays charged longer, shaves great and very easy to use.
don't just take it from us.
Favorite Features
Shave Safe Blades
Overall Look & Feel
Vertical Head
My Boyfriend LOVES it…. He said finally someone thought about our manscape 🤣🤣
One of the best investment yet!
Reviewing
B2 Trimmer & Nuts About You Sack Pack Bundle
I recommend this product
Would recommend
Works great. Would recommend. Easy to use
Favorite Features
Interchangeable Heads
Vertical Head
Shave Safe Blades
Overall Look & Feel
great gift for hubby
says it comes with 2 heads, which it does plus different pieces for each head (bonus!)
plus it's waterproof!
just has to charge first after opening before first use